Senator Joyce Elliott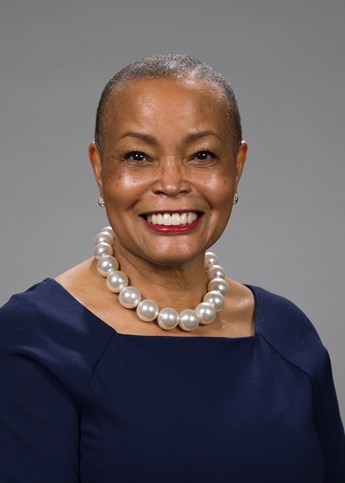 (Download High-Res Photo)
District: 31
Seniority: 2
District Address: P.O. Box 4248, Little Rock, 72214
Phone:

501-603-9546

Email: Joyce.Elliott@senate.ar.gov
Party: Democrat
Occupation:

Director, Legislative Outreach, Southwestern Region, The College Board

Legislative Service:

Senate 2009, 2011, 2013, 2015, 2017, 2019, 2021




House 2001, 2003, 2005
State Senator Joyce Elliott represents Senate District 31, comprising parts of Little Rock and Pulaski County.  She was elected to the Senate in 2008, after having served three terms in the House of Representatives, from 2001 through 2006.  She is vice chair of Senate Education for the 93rd General Assembly.  Senator Elliott is also a member of Senate Insurance and Commerce Committee, Joint Retirement and Social Security Committee, Joint Budget Committee, Arkansas Legislative Council and Legislative Joint Auditing Committee and serves on several different committees.
In 2013 Senator Elliott received the Arkansas Municipal League Distinguished Legislator Award.  In 2003 the Central Arkansas Labor Council honored her with the Marty Schuller Community Service Award. The same year WiLL (Women's Legislative Lobby) recognized her with its Pacesetter Award for leadership and commitment to the vision of a just, peaceful and inclusive world. Also, she was named by the Arkansas Democrat-Gazette as one of the Ten Best Legislators of the 2003 General Assembly and the 2005 General Assembly.
In 2003 Elliott received the Working Families Hero Award from Service Employees International Union Local 100 and the Women Who Mean Business Award from Business and Professional Women of Arkansas.
In 2004, Little Rock Monthly listed her among Ten Women We Love. That same year she received the Arkansas Spirit Award from the Arkansas chapter of the National Association of Women Business Owners and the Impact Award from the Arkansas Regional Minority Supplier Development Council.
In 2004, Elliott also was recognized by Women and Children First: The Center Against Family Violence for her advocacy. In 2004, Elliott was one of only 15 women state legislators nationwide to participate in the Foreign Policy Institute for State Legislators sponsored by the Center for Women's Policy Studies. She was also selected by the center as one of 16 women — six from the U.S. and 10 members of parliaments from 10 other countries — to participate in the GlobalPOWER Class of 2006, which focused on the status of women around the world.
Senator Elliott was honored by LULAC (League of United Latin American Citizens) with the 2005 President's Award, was named by Power Play magazine as the 2005 Power Player of the Year, was honored by The Omni Center for Peace and Justice and Ecology with an Arkansas Heroes Award for Peace and Justice, and was honored by The Center for Healing Hearts and Spirits with its Advocacy Award.
In 2005, she was honored by her alma mater, Southern Arkansas University, with a Distinguished Alumni Award; by the Arkansas Black Hall of Fame with the Founder's Award; and by the Arkansas Public Service Association with an Advocacy Award. The same year, she was honored by the National Conference for Community and Justice with its 2006 Humanitarian Award, and the Democratic Party of Arkansas honored her with its Gressie Carnes Democratic Woman of the Year Award.
In 2006, ACLU-Arkansas named Elliott the Civil Libertarian of the Year. In 2007, Arkansas Advocates for Children and Families presented her its 2006 Legislative Friend of Children Award. Later that year, the Arkansas chapter of 100 Black Men recognized her with its Pillar Award for Education.
And in 2009, Arkansas's Talk Business magazine named her as one of the Top Ten Legislators of the 2009 Legislative Session, the only freshman so named.
Senator Elliott is a member of the NAACP, the Arkansas Women's Forum and the Arkansas Women's Leadership Forum and serves on the board of directors for the Milton P. Crenchaw Aviation Training Academy.
She has served on the board of directors of the MacArthur Museum of Arkansas Military History (Little Rock), Just Communities of Central Arkansas (Little Rock), Women's Action for New Directions (WAND) Education Fund (Arlington, Mass.) and City Year of Little Rock.
A former member of the American Federation of Teachers and the National Commission on Writing in America's Schools and Colleges, Senator Elliott also served on the National Board for Professional Teaching Standards, the College Board of Trustees and the National Commission on the High School Senior Year.
Senator Elliott was born in Willisville, where she graduated from high school. She earned an undergraduate degree in English and speech from Southern Arkansas University in Magnolia in 1973 and a graduate degree in English from Ouachita Baptist University in Arkadelphia in 1981.
For 30 years Elliott taught high school juniors and seniors Advanced Placement and standard courses. She has taught in Florida, Minnesota and Texas.   In 2004 Senator Elliott left the classroom and began working for the College Board, focusing on expanding access to AP classes for students currently underrepresented: African-American, Latino, rural and low-income students.
Senator Elliott has been active with the Democratic Party at the local, state and national level, having served as first vice chairman of the Democratic Party of Arkansas, a member of the Democratic National Committee (DNC) and its Resolution Committee.
She is a member of Mosaic Church and enjoys reading, whitewater rafting, canoeing, traveling, walking/hiking, working out at the gym, listening to various types of music, dancing and seeking an overall balanced life. Senator Elliott has one son, Elliott Barnes of Little Rock.
Senator Joyce Elliott
For even more member and bill details.
Senate District 31 Map